These are products which I have recently purchased for the Winter season, and some which I have been sampling/use especially for this time of year. Firstly, as I was so impressed with the Rimmel lasting finish foundation (which I reviewed in a previous post), I decided to buy another one from Rimmel but opted for this match perfection one instead, as I was attracted to the innovation of smart tone technology which adapts to the colour and tone of skin. I went for shade 003 In true Ivory, which is somewhat paler than I would usually choose purely because of the Winter season as skin would inevitably be paler in complexion. This tone matches my skin exactly. Previously with foundation, even if it is a shade darker It can be blended into the skin to create a natural, yet more tanned look, whereas as soon as this shade was applied even before blending, it matched my skin exactly. It gave me a flawless finish without leaving my skin too dewy which is ideal for the cold temperatures- a dewy look is most desired in the Summer season. Even though I have oily/combination skin, this foundation kept my skin matte all day, without having to apply powder more than once, which I have found with previous foundations. This skin was not too heavy either, thereby allowing the skin to breathe which is great, however my only criticism is that is was a little less coverage than I would like as I had to use quite a fair bit of concealer to cover blemishes, yet I would still highly recommend this foundation, particularly if you already have flawless skin anyway. What's more, this foundation has an amazing scent which is super fresh, and leaves a beautiful to the skin making it look healthy and radiant. I would rate this 9/10, and at £6.99 this is a bargain for quality.


***
Next I recently received these gorgeous Cheryl Cole lashes from Eylure and they are so amazingly natural, perfect false lashes for the glamorous party season, designed to enhance the natural beauty of your eyes. Fabulous, flirty and flexible they are suitable for all eye shapes and all occasions, with an ultra- lightweight feel. Normally, I'm not a huge fan of false lashes, I normally just prefer to use lashings of mascara to create that desired intense eye look, however these are so natural that they aren't too obvious your wearing them. These lashes just add thickness, but not enough to look 'fake', they also have a subtle winged out effect on the edges which can match your best mascara, creating a really natural, yet beautiful evening look. As always from this range, they are easy to apply with glue included, and reusable. Just make sure you leave the glue for a few minutes until tacky so they stick better, and then gently place on the lash line with tweezers to make sure they are on securely and correctly. Be sure to place the lash on your lash line to measure before applying the glue, the check it lines up correctly, and trim any excess if need be. I finish by applying a coat of mascara over the top of the false lashes to bind them to the natural ones, creating a seamless natural look. Cheryl herself says: "I love the volume of my lashes. Gorgeous, subtle and versatile they can be worn day or night."
I would rate these
10/10
as they are the best, most natural lashes I have ever tried. Priced at
£5.
***
Next I have been loving this splendidly silky moisturizing conditioner from Percy & Reed. It is specifically designed for parched hair, which is often a result of the harsh conditions in which winter brings. This conditioner therefore treats your hair spectacularly, giving it the attention it needs to repair itself. I discovered this as a sample in Glamour a while ago, recently started using it regularly the other week and it has already done wonders for my hair. My favorite thing about this product is that it smells unbelievably fantastic, you have to try it if not just for the smell.
Splendidly Silky Moisturizing Conditioner is packed with moisture infusing marvels;
Blueberry Extract which helps to neutralise and protect the hair from free radicals.

Grape Seed Oil which is rich in vitamins, minerals and protein.

Sweet Almond Oil; rich in Vitamin E and known to help reduce hair fall.

Lastly Aloe Vera Gel which detangles,

moisturizes

, heals and smoothes dry and damaged hair.
All these ingredients combine quite beautifully, to hydrate and deeply nourish your hair, creating luscious looks with added shine, to give you that
luxurious
treatment that your hair is in need of this time of year. I would give this product 9/10, priced at £16, you can buy any product from this range on their website:
http://www.percyandreed.com/
***
My favorite winter moisturizer this season has to be this one from Clinique, its best-selling dramatically different moisturizing lotion. It

helps to duplicate the moisture naturally occuring in the skin to provide comfort and balance to your skin. It is such a hydrating moisturizer that you only need a tiny amount on dry areas only, which naturally occur in the winter season even if you
don't normally have dry skin. I like to put this on before bed so it nourishes and moisturizes my skin throughout the night, so I wake up with refreshed and hydrated glowing skin. Also great as a day cream and acts as a good base for make-up.
Winner of the Zest Skin Care Awards for Best Day Cream. I would highly recommend this moisturizer and give it a strong 9/10, the only reason why it is not full marks is due to the price which is a little higher than I would like to pay at
£17
, however, it is a highly-rated product unsurprisingly as shown by the results.
***
I discovered this Opulash Optimum Black mascara by M.A.C last Christmas as a gift, and I have brought another one since. Whats great about this is the huge and slightly scary brush which is MAC's most bodacious one yet, indicating just how voluminous it makes your lashes. It combines a new formula in a more saturated intense black, with extra voluminization, expansion and curl delivered dramatically. It is perfect for the Christmas party season for all the special occasion events where that desired glamorous and shockingly intense eye look is ideal. If that doesn't persuade you, it lasts 15 hours! This incredible staying power requires quite a strong eye make up remover, as the mascara is literally bullet proof, and most importantly will not flake onto your face throughout the day. I would give this mascara
9/10
, and it is
£14
. This would also make a great gift; I received it last year and loved it, so if you need a stocking filler this is perfect.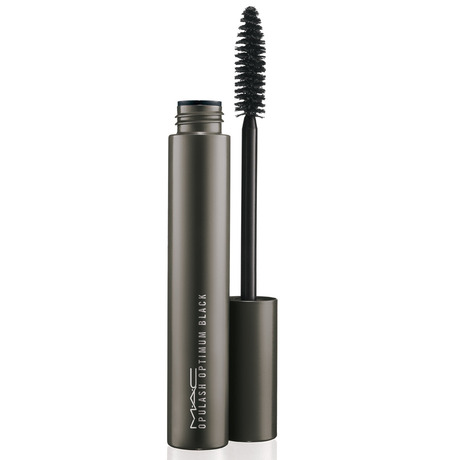 ***
I have used my Tangle Teezer now for a few months, and I honestly would not be without it! If you haven't heard of it before, it is an innovative, revolutionary hair brush which will literally get out any tangle whatsoever with no pain, no matter what style hair you have. So impressive are the results, that it has taken the beauty industry by storm overnight. It is the original professional detangling brush, containing a unique teeth configuration which flexes upon contact with tangles, thereby making brushing your hair easy and stress free by removing tangles- not your hair! It delivers impressive results on both wet and dry hair, I particularly like using this after washing my hair when it is damp, as it removes all the tangles before blow drying, what's more it is quick too. It also works on extensions and weaves, so it will work on literally anyone.
It really is your hair care saviour and a true detangling solution. Tangle Teezer Original is the only brush that is literally changing lives.
"Don't change your lifestyle; change your hairbrush".
It is also the perfect compact size so ideal for taking with you on the go, and for travelling especially. Available also in several colours, I brought mine on Amazon for £9.99 and would rate it without a doubt 10/10.